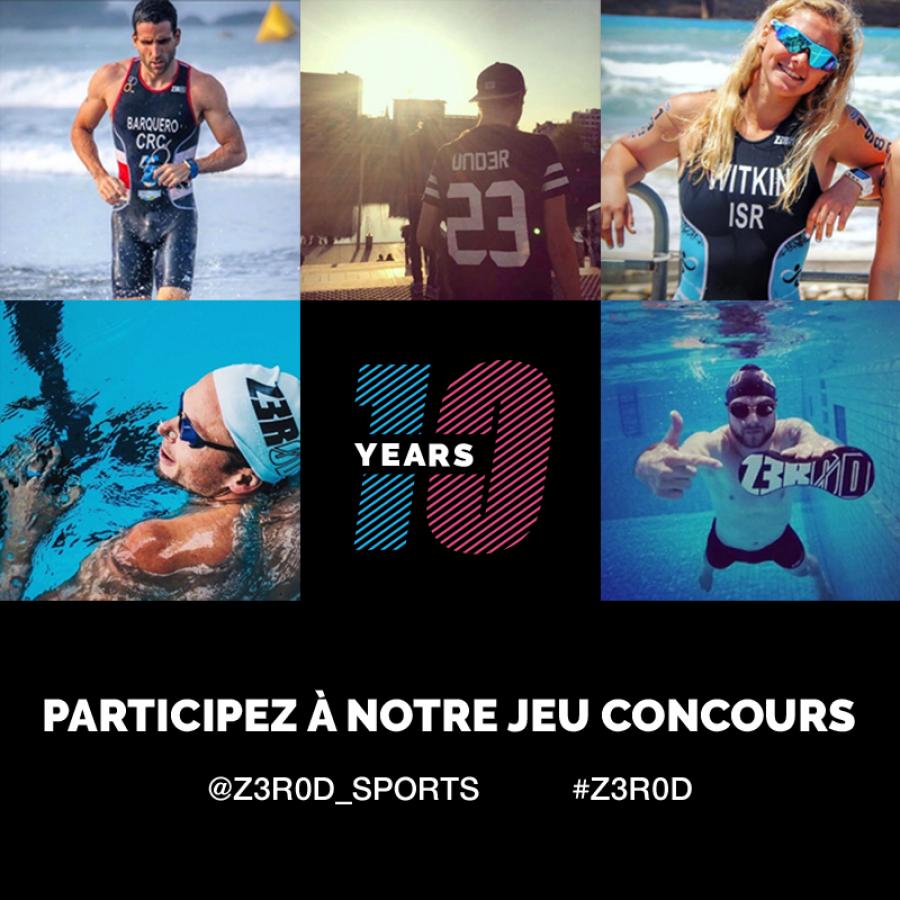 Join our 10Years of Z3R0D Instagram contest!
For the 10 years of Z3R0D anniversary month, take part in our Instagram contest!
You've been committed to Z3R0D for 10 years now and we thank you for this engagement :)
Many of you now follow uus on Instagram and share their training, race but also everyday life moments with Z3R0D!
We have prepared this contest for you to celebrate our 10th anniversary!
To join the contest, you have until the 31st of May to follow these steps:
Log in to your Instagram account:
1) Take a picture with a Z3R0D product
2) Use #z3r0d and #10years
3) Follow @z3r0d_sports and share on Insta!
When the month is over, we will draw 3 winners among the pictures that haev received the highest number of likes. The first one will be offered a Z3R0D Transition Bag (180€), the second a Z3R0D Duffle Bag (90€) and the third an exclusive and limited 10years edition Lifestyle Cap (20€).
We count on you!
#since2007 #10years