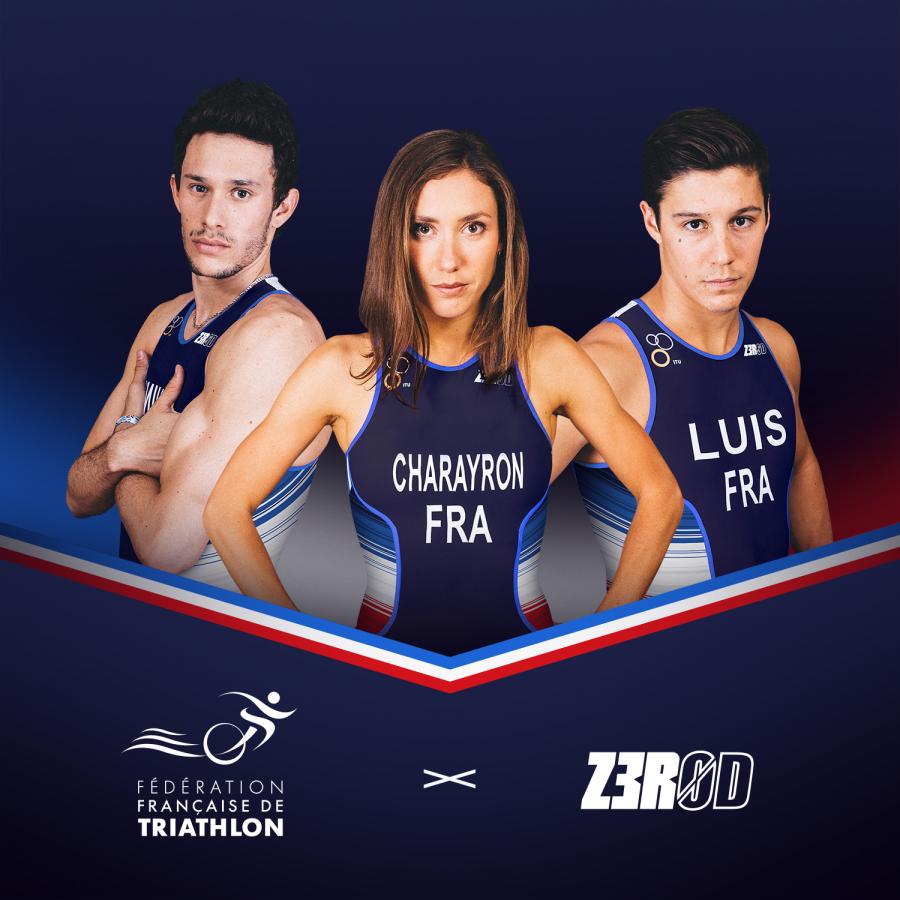 Z3R0D becomes the official kit supplier of the French Triathlon Federation!
We are proud to announce an exciting sponsorship with the French Triathlon Federation for the 2017-2020 Olympiad. Until Tokyo Olympic & Paralympic Games in 2020, Z3R0D will provide the national teams with racing, training and casual official gear as well as luggage. Z3R0D thus succeeds adidas, partner on the last 4 Olympiads.
As a French triathlon brand, Z3R0D has been selected for its expertise in design and innovation. This partnership thus crowns a decade of work and stands for a milestone of this anniversary year. This collaboration is also a symbolic achievement for the 2 founders, Pierre and Frederic DOREZ, both former elite triathletes in the French national team.
Excellence and dynamism will drive this sponsorship with one of the most talented triathlon federations on the international scene.
Find the press release here.