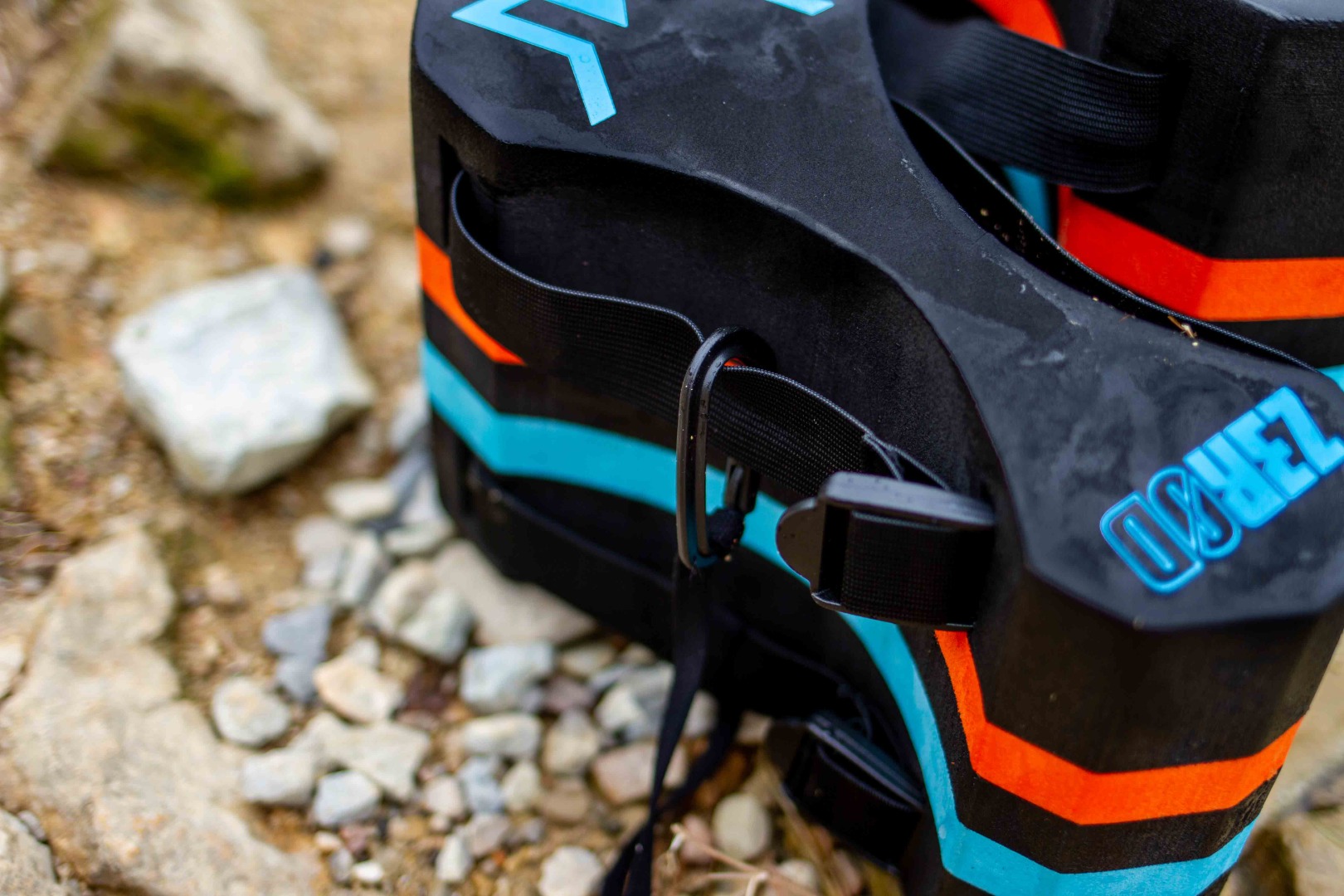 🆕 New SWIMRUN Accessories!
New swimrun accessories are now available!
A bigger size of hand paddles comes in addition to the existing medium ones. It addresses confirmed swimmers who want to optimize their stroke. Like the medium ones, they feature specific prints to note down the running and swimming sections of the race.
2 new pull-buoys with different buoyancy levels will meet the needs of all swimmers, from beginner to confirmed ones:
- the Boost version has a smaller size (similar to the one of a regular swimming pull-buoy) for good level swimmers who already have natural optimized buoyancy and do not need additional help
- the Extra Boost version has a bigger size for swimmers who need to compensate the sinking legs effect and optimize their buoyancy
Elastic bands around the thigh ensure it stays in place along the race thanks to adjustment buckles. A carabiner also helps the swimrunner to attach it around the waist to the team leash. Positioning this accessory is no longer something to worry about during the race or training.
Gear up for your next training sessions and races!