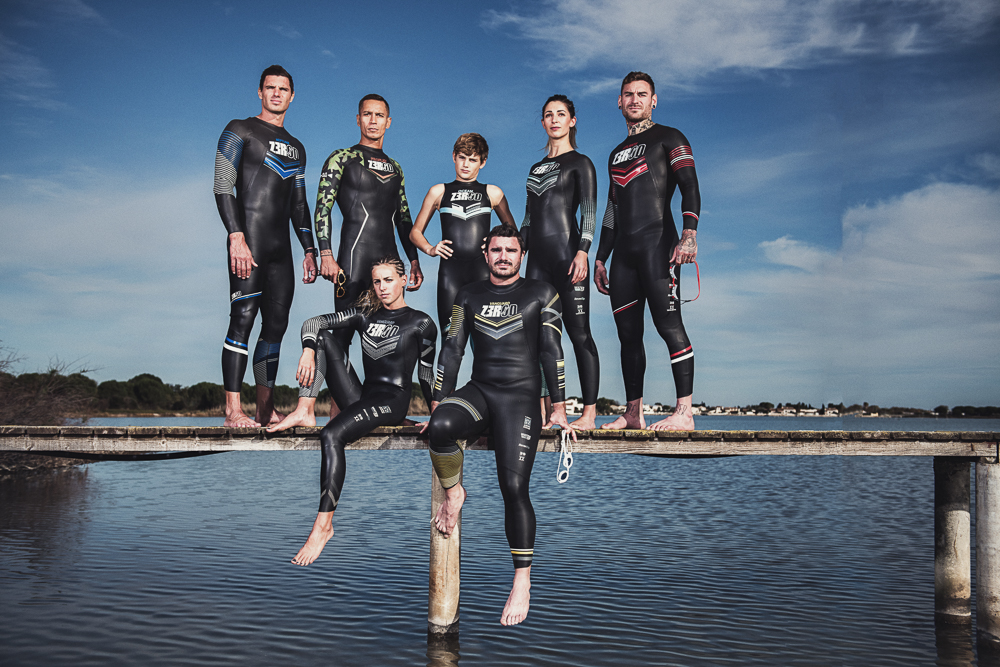 🔙 BACK IN STOCK! Neoprene Wetsuits
Our neoprene triathlon wetsuits are back in stock. They address swimmers of all levels and provide buoyancy & flexibility where it is needed for an unrivalled open water experience.
4 models exist in men & women version and are entirely made in Yamamoto neoprene:
- the Atlante, our entry-level wetsuit at 325€ with an excellent value-for-money ratio for beginner triathletes and swimmers. The 2021 version features a regular zipper at the back, from bottom to top, enabling more autonomy on open water training sessions.
- the Neptune, the perfect mix between flexibility & buoyancy for good swimmers looking for a natural swim
- the Vanguard, which provides an even greater buoyancy thanks to the Aerodome technology positionned on the hips down to the knees. It also guarantees great flexibility with Yamamoto #39 neoprene on the arms and shoulders.
- the Proflex, the ultimate weapon for triathletes and swimmers, which concentrates the very best of our technologies. It provides an unprecedented flexibility around the arms with a 0.5mm thickness on the arms & shoulders in Yamamoto #40. The Aerodome technology placed on the chest, hips and quads allows for an amazing buoyancy. This wetsuit is also available for women with a new 2021 model.
A sleeveless model - the Ocean - will satisfy swimmers looking for the most natural swim experience but also triathletes swimming in warm waters!
This wetsuit is also available for kids with a unisex version from 8 to 14 years old.