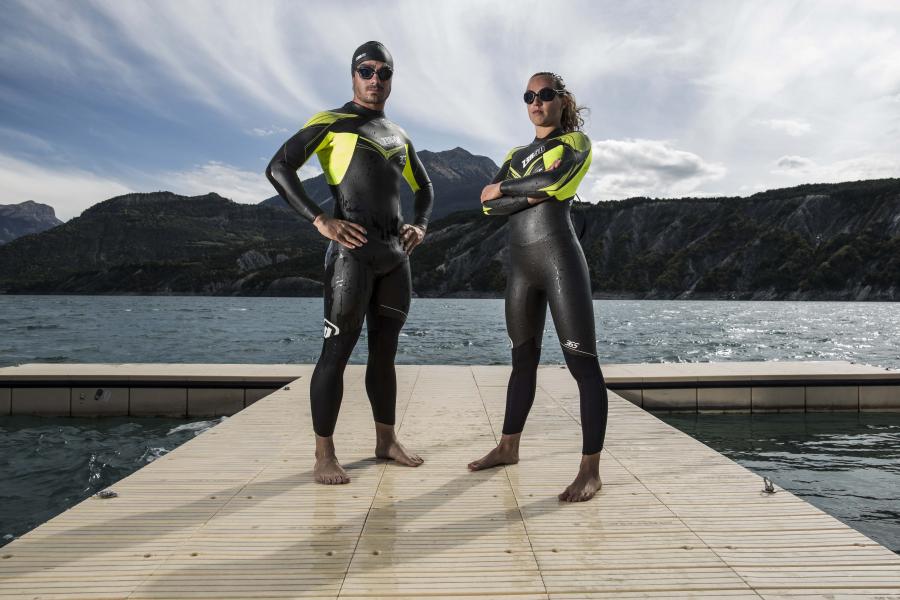 Z3R0D new wetsuit - the TRAIN 365 - is now available!
Discover our new wetsuit - the TRAIN 365 - which addresses swimmers and triathletes of all levels that have an intensive use of their wetsuit for training.
This model is ideal if you do frequent open water sessions in lakes or in the sea.
It features a regular zipper (you will not need assistance to close it: from bottom to top) and double-backed neoprene on the parts where you usually get some tearings. A metallic print has been added at the back to increase visibility and improve the swimmer's safety (in addition to the yellow fluo pannels under the arms).
Striated pannels placed on each forearm will improve your grip and ease your stroke, just like the feeling you would get with the traction surface provided by your competition wetsuit.
A men's version and a women's one are available here!
#TRAINHARD!