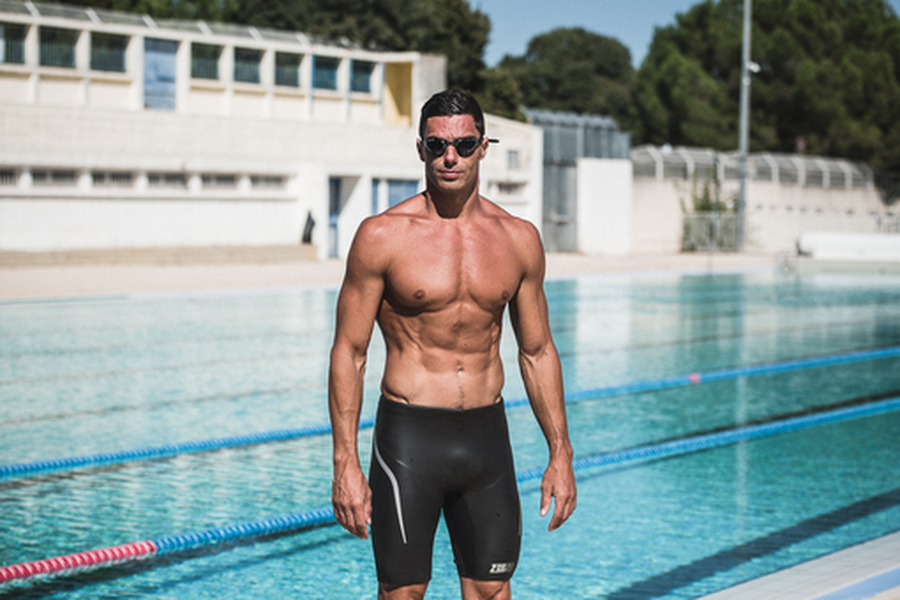 🆕 Discover our new Neo Jammer TR5!
Our swimming range welcomes a new neoprene jammer in 2023 - the Neojammer TR5 - which replaces our 2 previous ones (the AERO and TRAIN neojammers).
The Z3R0D Neojammer TR5 is the ultimate training tool for all triathletes! It will provide the same swimming feeling as the one experienced in a wetsuit.
Its neoprene composition ensures the right body position and waterline as well as enhanced hydrodynamics. It will provide about the same buyoancy as a full neoprene wetsuit and thus directly addresses beginners who expect an optimal flottability level. When they use this Neojammer, they will only have to focus on their stroke without having to put much effort on their kick and position.
Even more efficient than a pull-buoy, it features 5 mm panels on the front and side of the quads. Its Neoprene Yamamoto 39 and SCS coating composition makes it a high performance product of the latest technologies. This item moreover ensures a perfect freedom of movement on the kicks and flip turns.
It shall not replace a regular swimsuit: it is meant to be used as a training tool and to be worn on top of the usual swimsuit.