Our size charts help you chose the size that should suit you best but trying on the product remains the best option. They have been established in order to correspond to a majority of customers but each athlete is unique! For a given height and weight, two athletes can take two different sizes. It is the reason why we highly recommend you to try the item on. If you have any doubt, you can get in touch with our customer service: info@zerod.eu. Please also note that if you add prints to your suit, this one cannot be returned (as explained in our general terms of sale).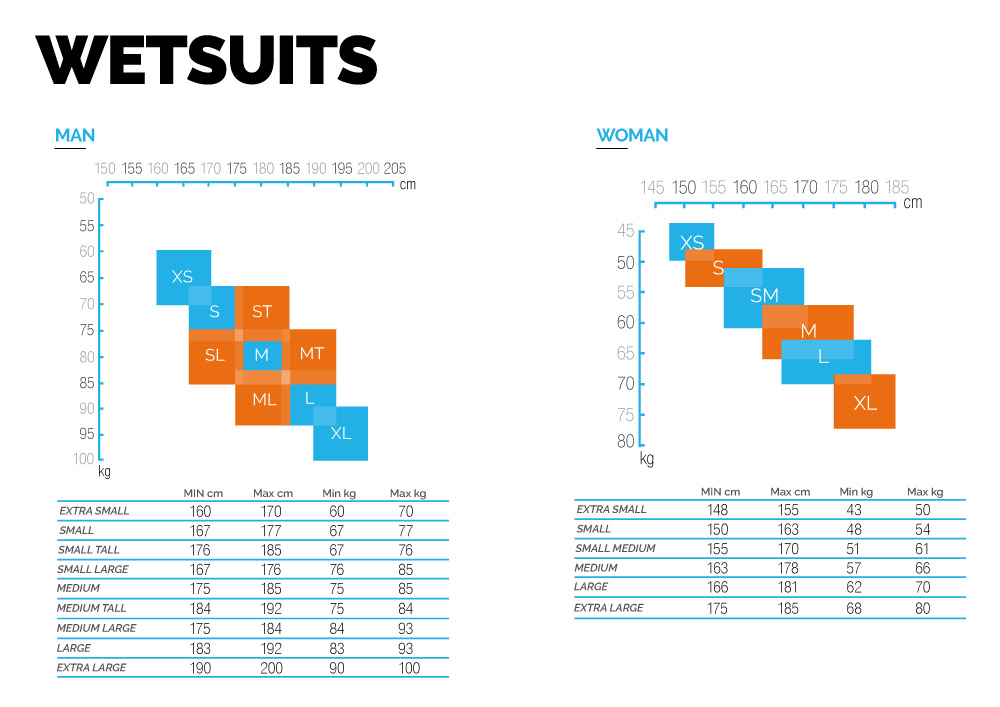 Wetsuits
Our wetsuits should be really snug so that water does not come in through the collar, sleeves and legs. Yet, you should not be restricted around the arms and shoulders.
Our size charts indicate you the size you should chose but depending on your morphology, it is better to try it on. If you fall between sizes, we also recommend this option.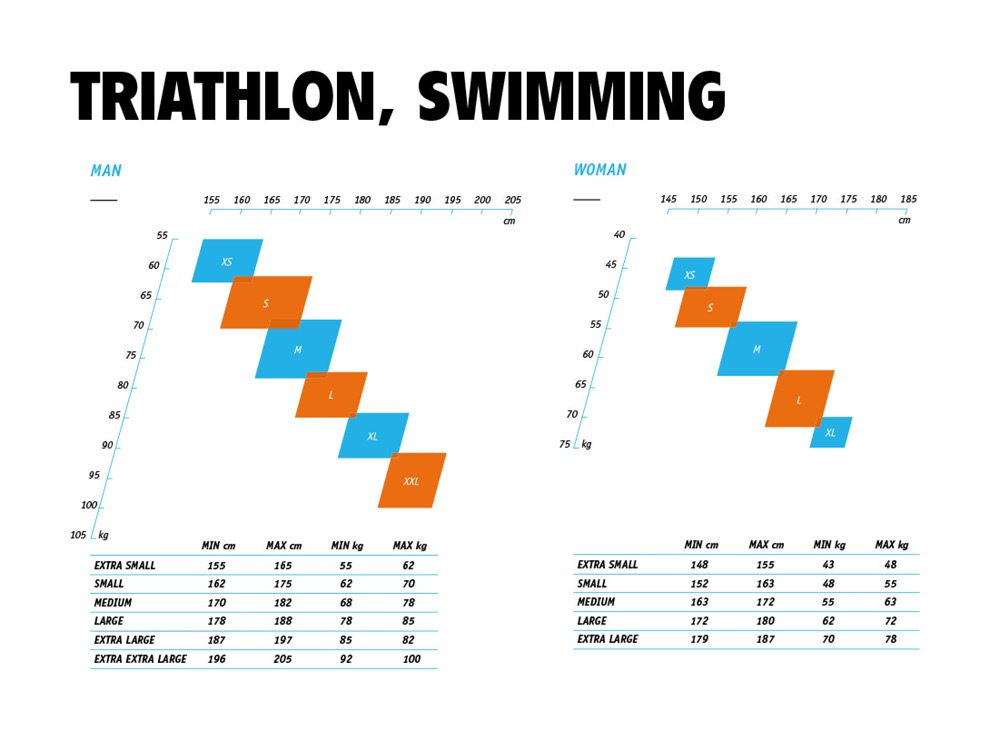 Triathlon garments, swimwear and lifestyle range
Our trigear should fit tight to make the most of the aero and hydrodynamic properties of the suits. For the mixed Universal range, you can relate to your own chart.
If you fall between sizes, we recommend to go for the upper one. Our triathlon garments feature smooth bindings around the arms and neck to avoid chafing and friction.
In our swimming range, the neojammers (neoprene jammers) are really snug and we advise you to go one size up your usual one (the one of your swimsuits). The dragshorts are bigger than our regular swimsuits (they are meant to be worn on top of your swimsuit and feature a baggy cut).
The garments of our lifestyle range feature a fitted cut.
Swimrun