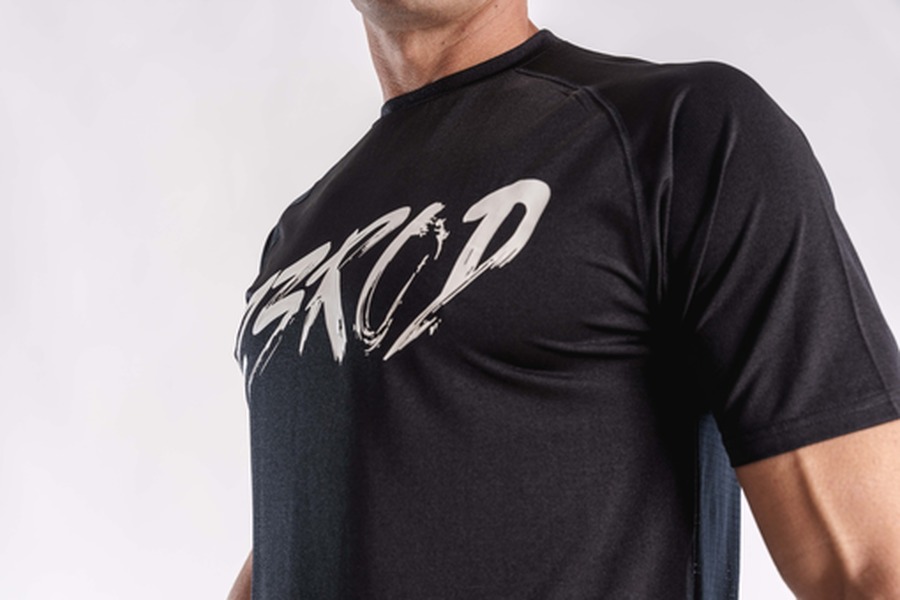 🆕 New training t-shirts available for men - the DUOTECH T-SHIRTS!
Our training range welcomes a new technical training t-shirt for men, available in 4 colorways with 2 different designs:
- the ARMADA design featuring a Z3R0D logo on the front and #TRAINHARD hashtag at the top of the back, available in black or white
- the plain color design with a silver metallic Z3R0D logo on the heart, available in dark blue or red (black back)
This new triblend t-shirt has been designed specifically for athletes who demand the best! Crafted with a blend of 47% nylon, 41% polyester, and 12% elastane, this tee provides a comfortable, lightweight, and flexible fit that is perfect for all kinds of sports, including running, cycling, and more. With its high-quality materials and expert craftsmanship, our triblend t-shirt offers unparalleled comfort and durability.
Product characteristics:
- Fitted cut
- Raglan sleeves with our #TRAINHARD trademark label on the right sleeve
- Ribbed crew neck for a soft touch (without tags)
- 47% Nylon, 41% Polyester, 12% Elastane
- Made in China
- Machine wash (and unbeatable drying time!)