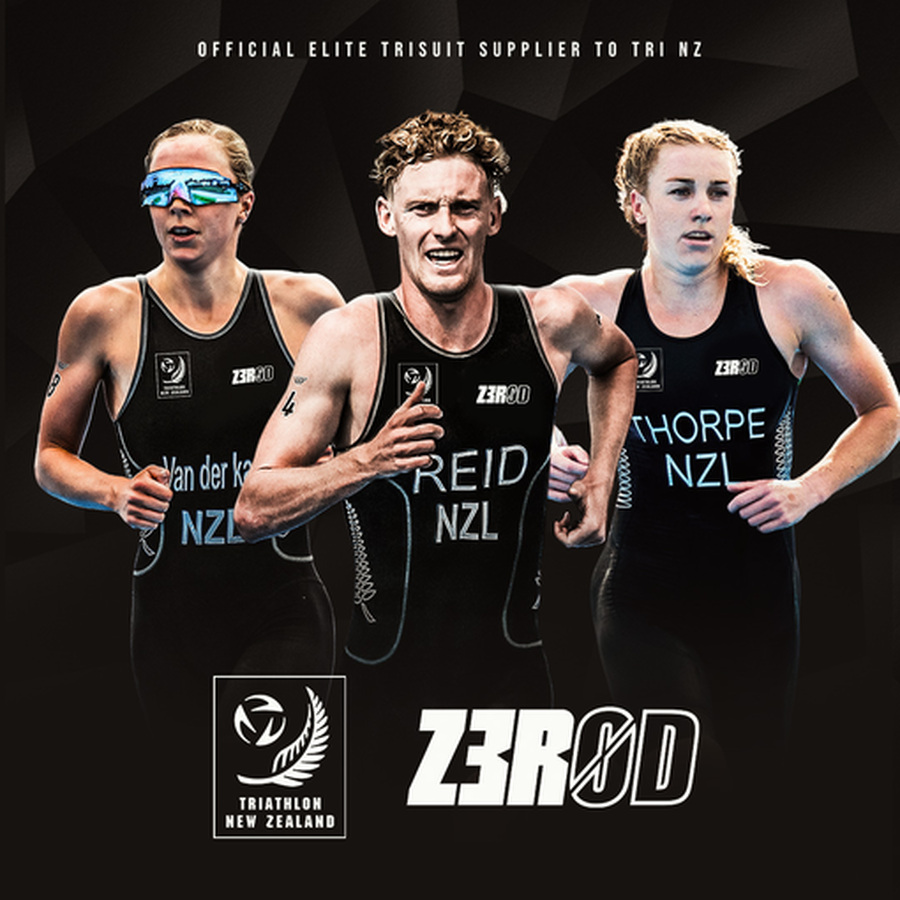 🆕 SPONSORSHIP ANNOUNCEMENT!
Z3R0D X New Zealand Triathlon 🇳🇿
We are very proud to welcome New Zealand among our sponsored federations, namely France, Canada, the Netherlands, Brazil and Ireland. New Zealand's elite triathletes will race to the Paris 2024 Olympic Games and destinations beyond in our competition trisuits, for a three-year deal running into December 2025.
"Providing our elite athletes with quality equipment is vital and Z3R0D produce an excellent race suit product...it's fantastic to welcome them to the Tri NZ family," said Triathlon New Zealand CEO Pete de Wet.
"We're gearing up for a busy 18 months as we move towards the Paris Olympics and I am pleased to have Z3R0D in our corner."
The feeling is mutual with Z3R0D founders, Pierre & Frederic Dorez, the Z3R0D brand having won 16 olympic medals since its creation back in 2017.
"We are continuously improving and innovating in the conception of our products, to optimise the use that can be made of them. Being able to gear up the best athletes with our trisuits is the best acknowledgement of our work. Our race suits meet the needs top athletes require for optimal performance, giving them competitive advantages that will make the difference," add Frédéric Dorez.