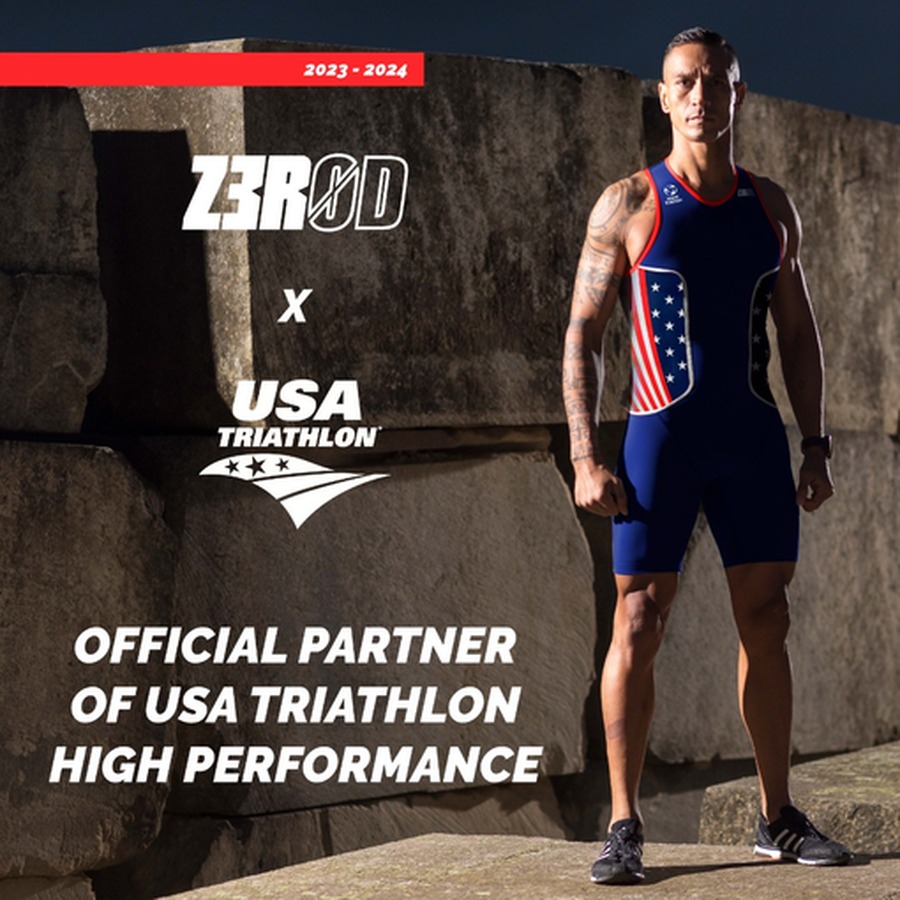 🆕 SPONSORSHIP ANNOUNCEMENT! 🇺🇸
Z3R0D is proud to announce a new partnership with USA Triathlon supporting the organizations high-performance athletes. The French brand will provide U.S. elite triathletes and elite paratriathletes competition suits for national and international races through the Paris 2024 Olympic and Paralympic Games. Welcoming this new federation is a great honor for this leading brand shining on the international scene with nearly two thirds of the world top triathletes being equipped with their triathlon race suits.
The numerous federations who rely on their cutting-edge technologies and know-how fly the colors of the iconic brand. Since the company's foundation back in 2007, 16 Olympic medals have crowned the brand and confirmed its world leader position. The Z3R0D trisuits have proven their superiority among the elite field, contributing to the ultimate performance and providing top athletes with the very best racing experience.
The design department together with the Research & Development lab have been working down to the smallest details to create a triathlon suit that makes the difference with competitive advantages that really matter to triathletes. The use of exclusive technologies combined with a French made high quality fabric makes these trisuits incredibly fast both in and out of the water, pushing hydro- and aerodynamics beyond all limits!
"We are particularly excited to collaborate with USA Triathlon and provide their elite athletes with our racing triathlon suits. Welcoming their highly talented triathletes is a great honor and achievement for our brand. Our values and beliefs are aligned when it comes to the pursuit of the very best. Our dedication and passion fuel this core project on an everyday basis at our company. We strive to continuously innovate in the conception of our products to optimize the use that can be made of them and having world top athletes obviously contributes to this virtuous circle." says Frederic DOREZ, co-founder of the brand, head chief of the international federations program.
"Our U.S. elite triathletes and elite paratriathletes will race at international competitions this season with a high quality, well designed and incredibly fast trisuit thanks to our exciting partnership with Z3R0D. The level of detail that has gone into designing, testing and creating the uniforms for our triathletes demonstrates Z3R0D commitment to performance," says Scott Schnitzspahn, USA Triathlon High Performance General Manager.
Find attached the official press release.