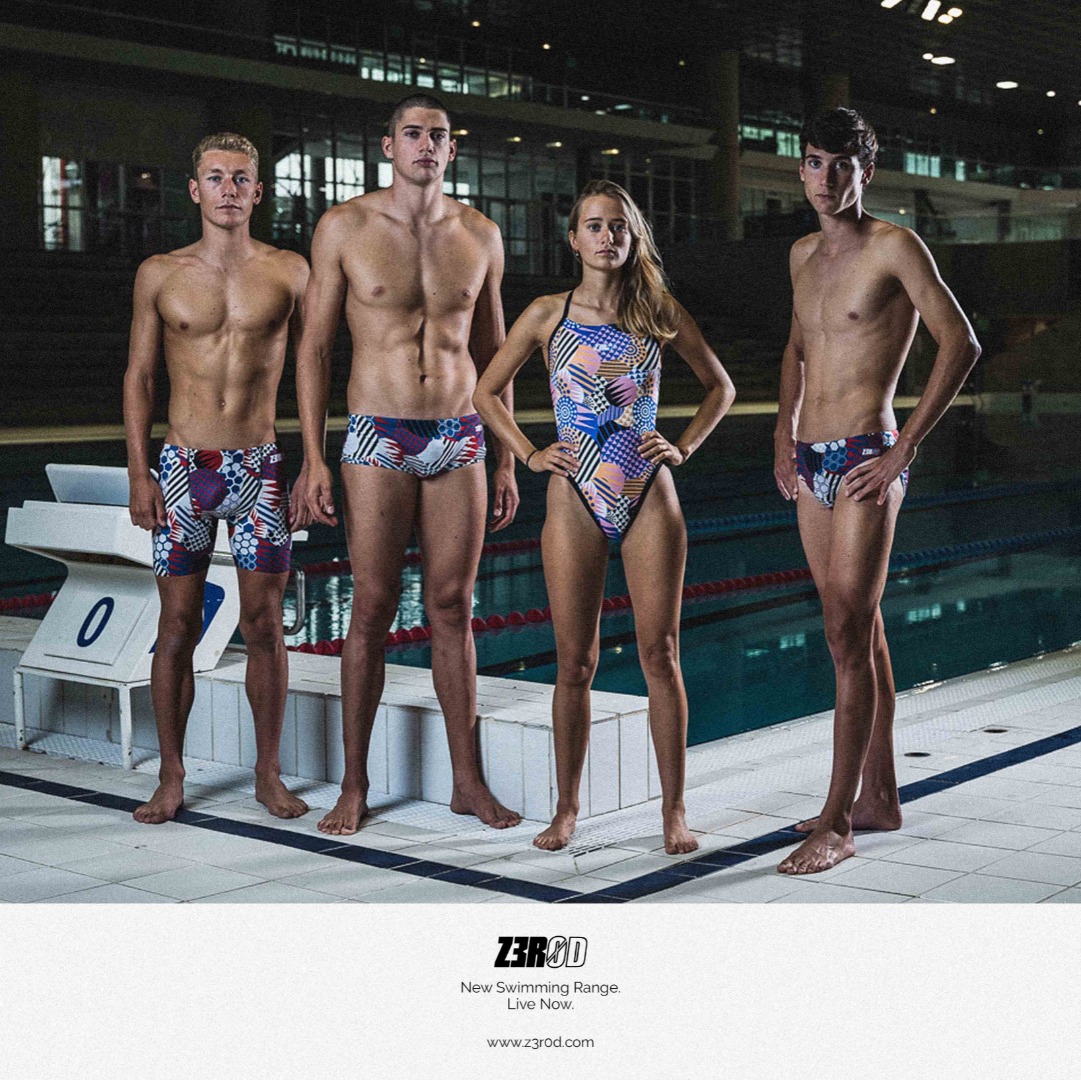 🆕 Discover our new swimming range!
The new Z3R0D swimming range is now live! Discover our new swimsuits for men, women and kids, featuring our exclusive Invincible Fabric (made in Italy), with a very high chlorine resistance, to follow you on each and every training at the pool. This fabric does not have any elastane, which ensures it stays in shape and colors stay vivid along time and swimming sessions.
For men, we offer different swimsuit cuts, to satisfy all styles and swimmers: briefs, trunks, boxers, jammers and dragshorts. They all feature a waist drawcord for a perfect support on dives and tumble turns together with a full lining for total privacy.
Check it out on this link.
For women, this new range welcomes new swimsuit cuts! Our one piece version is now available in the 2 following styles:
Adjustable One Piece: an athletic cut with contrasting bindings to flatter the female silhouette and fit most body shapes. Its tie straps allow for a perfect adjustable fit suitable to any chest size. They join at the back and allow for a wide range of motion around the arms while offering minimal coverage on the back.
Sculpt One Piece: a comfortable and supportive cut that offers a wider coverage compared to the tie-back version. Its wide straps and half-open back add style to the swimsuit. The scoop neck line on the front which will flatter all body shapes while offering enough coverage on the chest.
The two pieces swimsuit is available as a "Mix & Match" version, which allows to chose a different size for the top or the bottom, to suit all body types. The top features a tie back for minimal coverage and optimized tan!
Discover them on this link.
Check out our training accessories too: pull-buoys, kickboard, hand paddles, swimcaps, swimmer bags and get the full swimming kit!