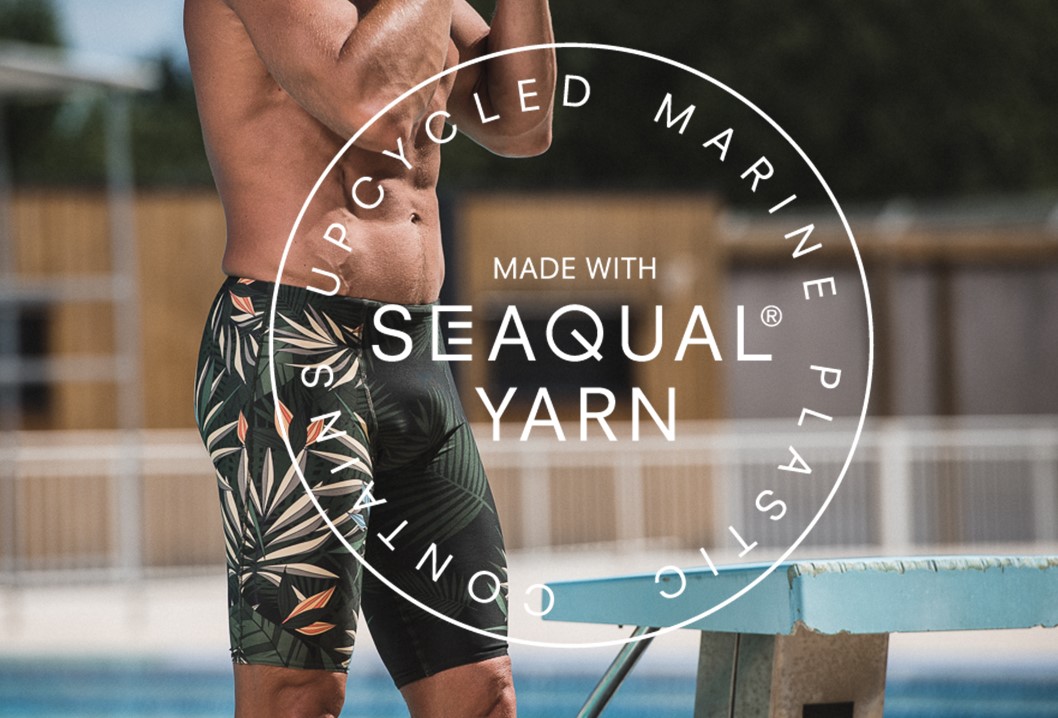 🌊 Discover our eco-friendly swimwear ♻️
The Italian fabric of these swimsuits is made of SEAQUAL® YARN, a high quality 100% post-consumer recycled polyester yarn containing Upcycled Marine Plastic from SEAQUAL INITIATIVE (composition: 10% Upcycled Marine Plastic (from plastic marine litter), the remaining 90% is post-consumer PET from land sources).
This SEAQUAL INITIATIVE program aims at fighting plastic pollution to live in a waste free environment, with a strong emphasis on ocean cleaning. Marine litter is collected by clean-up programs, then sorted into different material types and the plastic portion is cleaned and transformed into Upcycled Marine Plastic, to inspire sustainable products.
Check out the
men swimsuits
: the Jammers (Japanese & Tropical) & the Boxers (Tropical & Patchwork).
And the
women 1P Sculpt
swimsuits available in 3 colorways: Japanese, Wild Animal & Tropical.