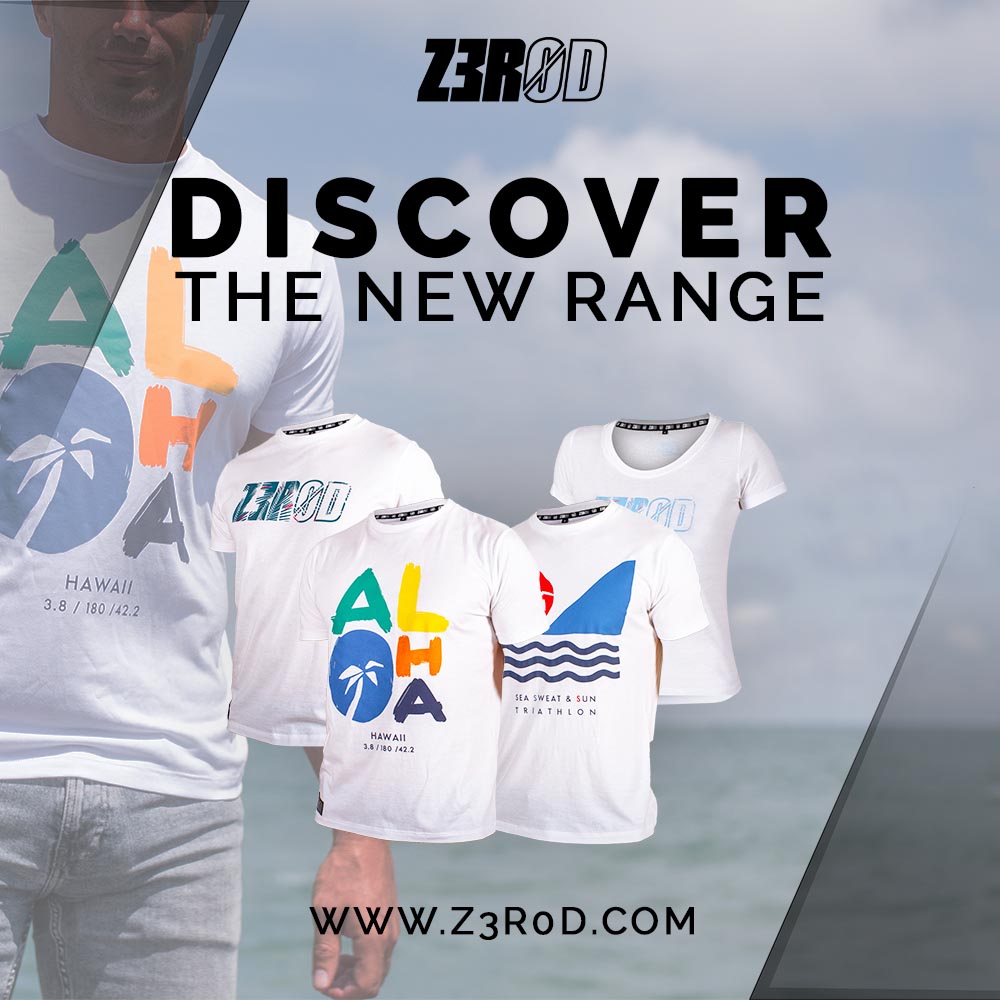 Discover the new lifestyle T-shirts!
The new lifestyle t-shirts with their exclusive design inspired by the triathlon universe are now live!
Because triathlon is not just a sport, it goes beyond training and racing!
These tees will remind triathletes of the island where it all begins: in Hawaii, famous across the world for all passionate ones!
3 different versions exist for men:
- ALOHA with a reference to the IRONMAN distances: 3.8km swim, 180km bike and 42.2km run
- PALMS with a variation of the Z3R0D logo combining style and sobriety
- SEA, SWEAT & SUN for addicts of the three disciplines
The Palms version is available for women with a logo variation and female design flattering the body shape.
These tee-shirts feature a loose and casual fit to stay comfortable in any circumstances.
Because details matter, a neoprene patch with the Z3R0D logo is sewn down on the right side above the seam and reminds triathletes of their universe!
They will make perfect ideal gifts under the Christmas tree for all passionate triathletes!