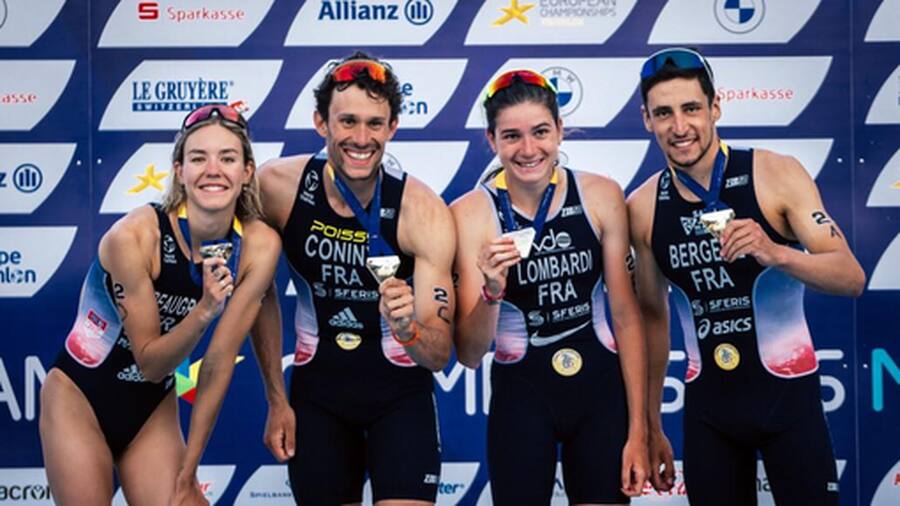 Our French triathletes crowned in Munich!
The European short distance triathlon championship in Munich once again confirmed the talent of our French triathletes with a total of 5 medals (2 gold ones, 1 silver and 2 bronze).
On the men race, the podium is a full French one with Léo Bergère in gold, Pierre Le Corre in silver and Dorian Coninx bronze!
Emma lombardi arrived 3rd on the women race.
To end on a high note, the French quartet made of Léo Bergère, Emma Lombardi, Dorian Coninx and Cassandre Beaugrand won a 4th European title after those earned in 2015, 2018 and 2019.