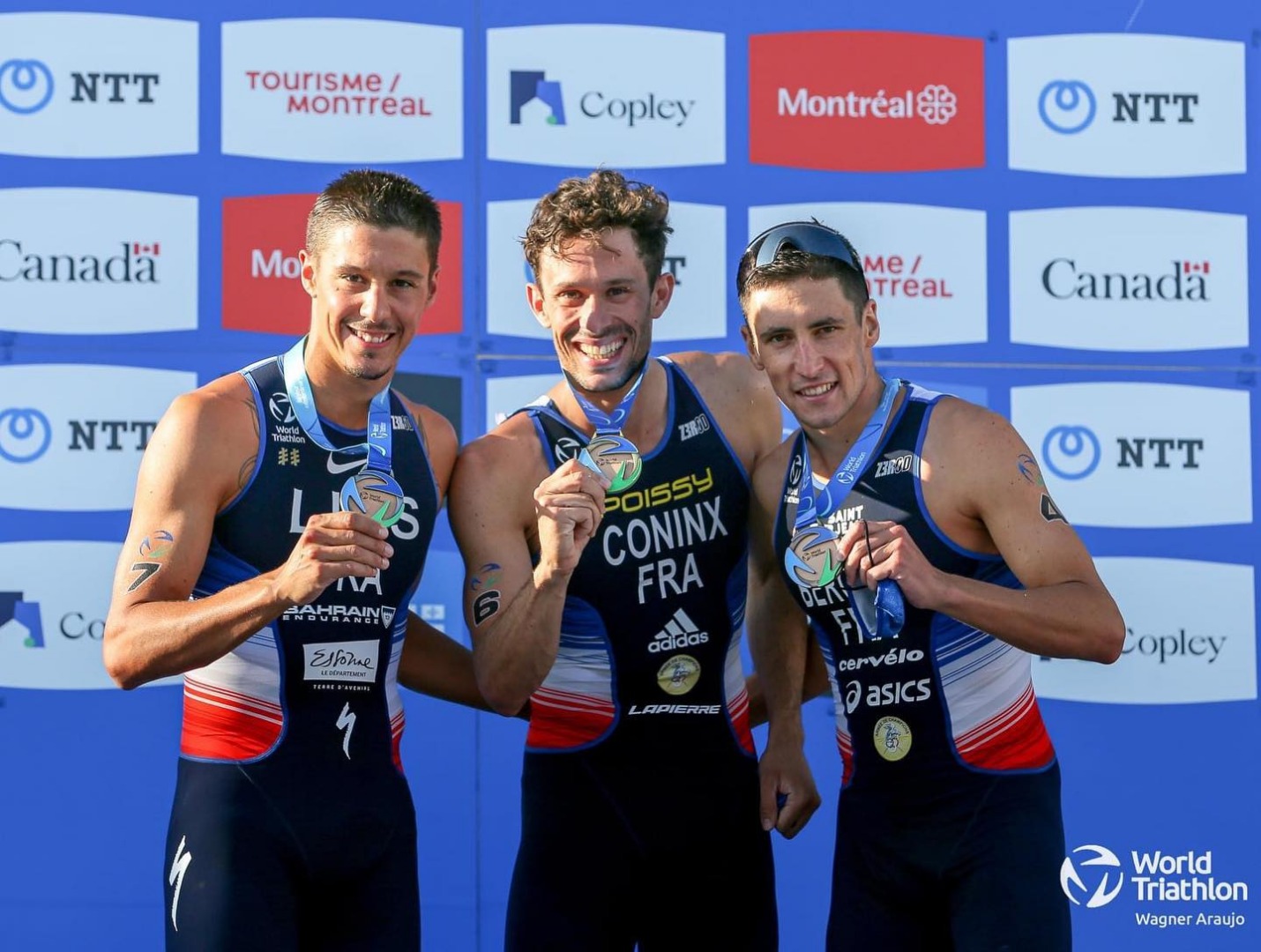 WTS Montreal: French 1-2-3 and bronze medal for Italy!
Saturday's World Triathlon Championship Series Montreal proved to be a great day for the Elite Men from France, who completed a very rare podium sweep: Dorian Coninx grabbed gold, Vincent Luis silver and Léo Bergère bronze. This historic podium showed once again the strong performance of our French triathletes, 15 days after their bronze medal in Tokyo on the mixed relay.
The Italian triathletes of our sponsored federation also did well on the mixed relay, winning the bronze medal!