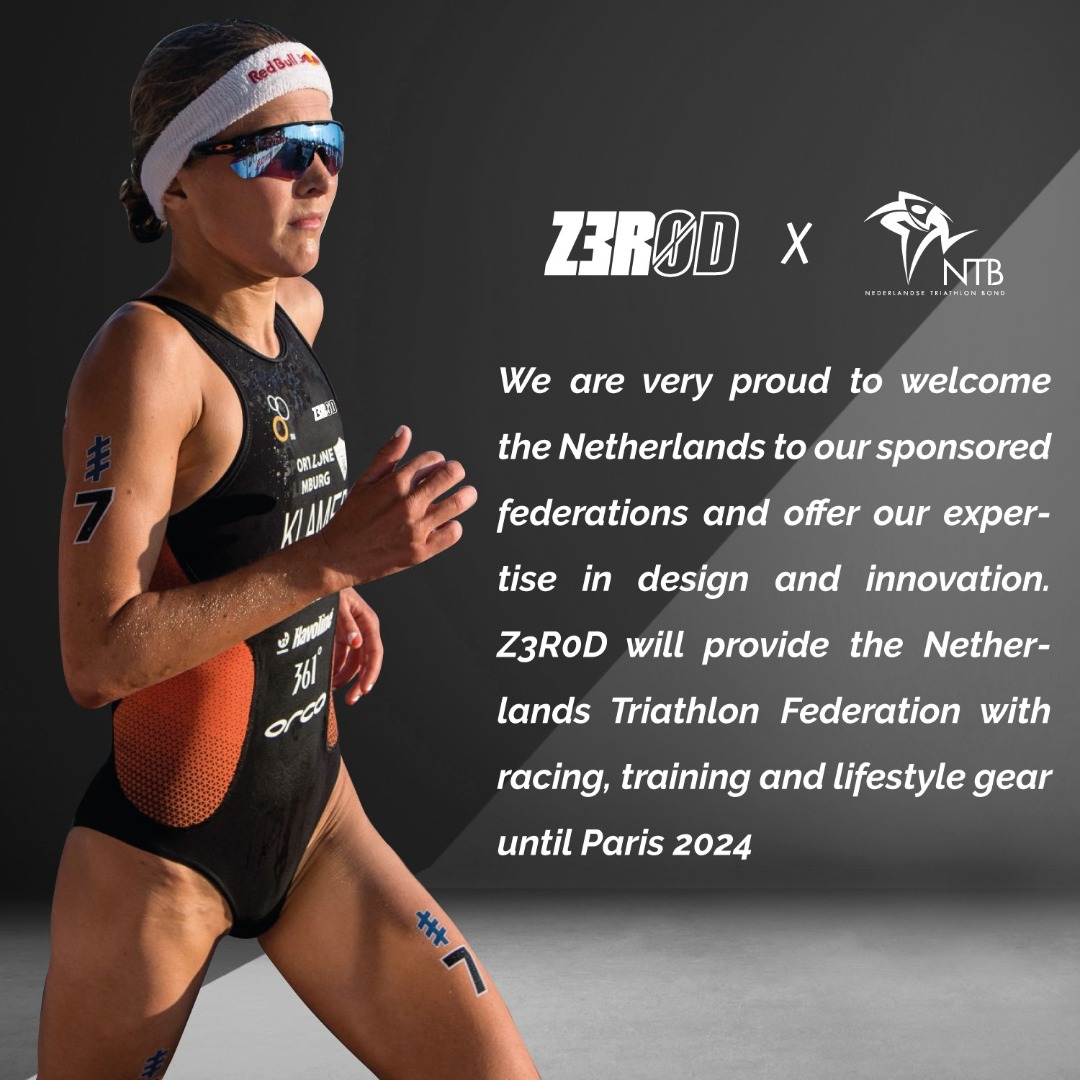 Z3R0D becomes official sponsor of the Dutch Triathlon Federation!
New Partnership!
We are glad and proud to welcome a new federation by becoming the official sponsor of the NTB - Nederlandse Triathlon Bond. We will thus provie Dutch triathletes with training, racing and representation gear until Paris Olympic Games 2024.
Z3R0D will offer its expertise in design and textile innovation with custom made uniforms for short course and long course triathlon & paratriathlon. Racing uniforms will be available not only for Olympic and Paralympic selection athletes but also for any athlete representing the NTB at European and World Championships. There will soon be a webshop for age group athletes where they can purchase race uniforms and training apparel.
Louis Delahaije, NTB head coach reacts to the partnership: "Our ambition is always to strive for the highest.. [...] This goes through the gear offer to our athletes, which has to be perfect. We are looking forwards the next big races where our athletes will all dress in the Netherlands colours!
Rachel Klamer, preparing for her third Olympic Games: "Working together with a partner that dresses other top tier professional athletes is really enthusiasming. We have tested the suits extensively and I'm glad we'll now get to use them in the races where it really matters."
Geert Schipper, double European champion: "Seeing a partner taking all that it needs to invest in accepting nothing but the best, makes for a good match with our ambitions."