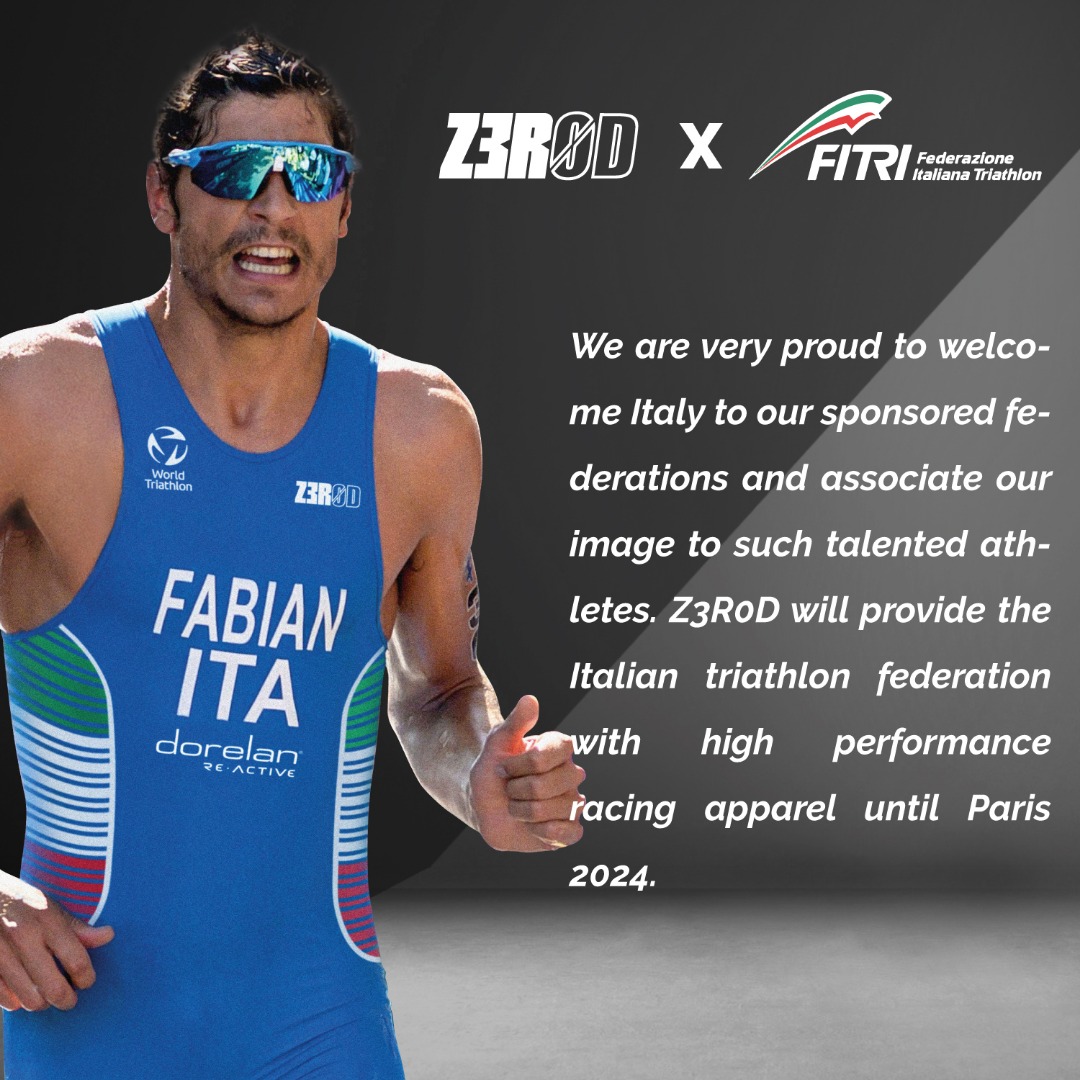 Z3R0D becomes official sponsor of the Italian Triathlon Federation!
New partnership!
We proudly welcome another triathlon federation besides the ones we already sponsor (France, Netherlands, Finland, Austria, Ireland, Luxemburg, Chili, Israel, Brazil, Morocco, Czech Republic...) We will thus gear up triathletes of the Italian Triathlon Federation - FITRI - for the four coming years on all international competitions until Paris Olympic Games in 2024.
Z3R0D will provide premium racing apparel dedicated to performance and answering the needs of the most demanding triathletes: the trisuit. Elite athletes as well as age groupers will wear Z3R0D racing suits, including a version with short sleeves for those competing on long distance triathlon races. Z3R0D will offer its expertise in design and textile innovation to a talented federation on the international scene.
Luigi Bianchi, CEO of the Italian triathlon federation, comments: "We are very proud to have Z3R0D among our sponsors for the coming Olympiad. With Tokyo this year and Paris 2024, we can count on the support of a prestigious partner who already won fame among athletes in the racing apparel sector. The very high quality of their gear as well as their constant innovation makes Z3R0D a world reference for all triathletes".