COVID19 Face mask, 1st category
The Z3R0D washable & reusable masks are sold in a set of 3 colorways; navy blue, camo grey and dark green. 2 pack sizes are available: S/M or M/L.
They are made with 2 layers of fabric and ensure a soft touch while being comfortable on the face and very light. They offer thus a great breathability.
They have been tested by the IFTH (French Institute of Textile) up to 10 wahes.
These face masks address individuals who are in contact with other people, and come in addition to good hygiene and rigorous health measures.
They are delivered with care instructions and a chart to list the number of uses.
We offer you the possibility to customize masks for your club / team / company from 30 units. Please email us > teams@zerod.eu for further information.
Due to hygiene issues, this set of masks cannot be returned nor refunded.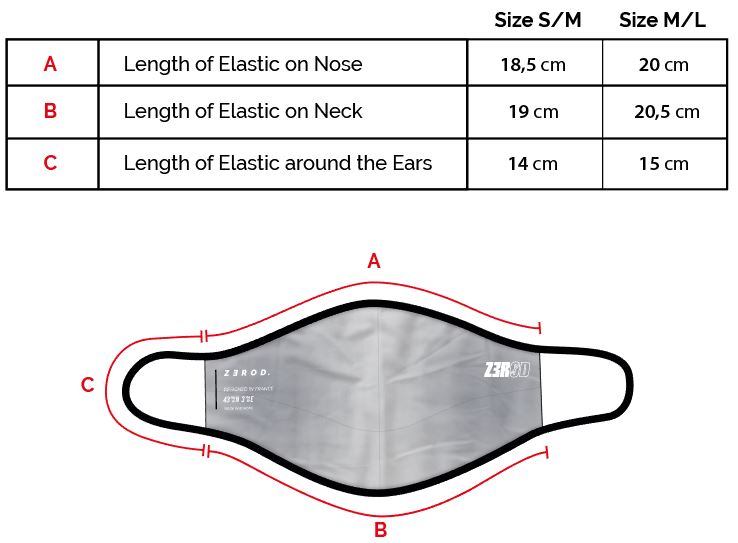 Chacteristics:
- 2 sizes available: S/M or M/L
- Elastics color: black
- Made in Lithuania
- Composition: 100% polyester
- 2 fabric layers 130 gr / sqm